Minor Flag Member
North Shore Sharks
We are now accepting registrations for the 2023 Community Flag Football Season. Use the button below to submit a registration form. Following your registration, you will receive an email with instructions on how to submit your registration fees payment.
Please be sure to Like/Follow our social media accounts listed below for the most up to date information.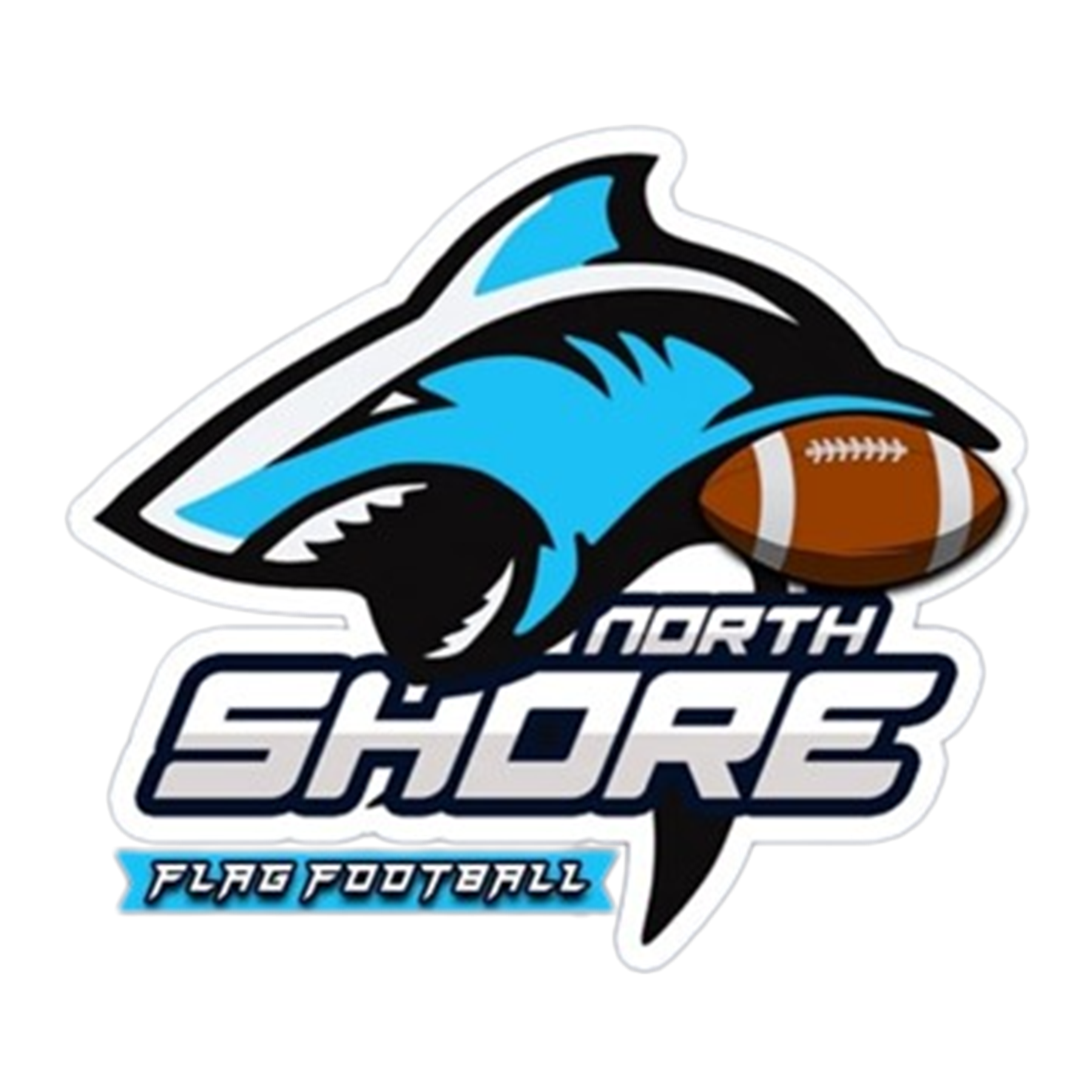 Contact Us
Main Contact:
Mailing Address:
North Shore Sharks Flag Football Club
c/o Rural Municipality of North Shore
2120 Covehead Road
York, PE   C0A1P0
Membership Fees
2023 Flag Football Season:
Online Stores
Shop Online For Apparel & Merchandise:
North Shore Sharks – Not Currently Available
Volunteers Needed!
Become a Volunteer:

North Shore Sharks are currently searching for volunteers to fill the following positions:

Board of Directors (various positions)
General Manager
Coaches

If you're interested in helping the sport of football continue to grow, please reach out via the email address under 'Contact Us'.
Home Field Location
Practice Field:
North Shore Community Centre
2120 Covehead Road, Rte 25
York, PE   C0A1P0
Google Maps
Social Media Accounts
Like/Follow Our Socials:
Equipment Hierarchy:
This infographic breaks down options that players have in regards to their personal flag football equipment.
Flags and flag belts are provided by the club and are to be returned at the end of the season.